Boothology and the Science of Effective Tradeshow Booth Design
August 09 2019
Tradeshows are great places to promote your brand, make connections with potential customers or investors and learn more about your competition. However, large industry tradeshows such as "Natural Products Expo West", "Super Zoo" and "the Outdoor Retailer Show" are very busy places, full of people, other companies and competing stimuli. So how do you design, build, ship and assemble an eyecatching, custom tradeshow booth that enables you to accomplish your tradeshow goals and maximize your return on investment?
Boothology
That is where the science of Boothology comes in. Boothster and our team of Boothologists have over 12 years of helping businesses and organizations of all sizes prepare the tradeshow booth of their dreams for industry leading conventions. We have built award winning booths for industry tradeshows ranging from Pet Food and Consumer Goods to Software, Outdoor Retail and the Cannabis industries. Boothster is a full service custom tradeshow booth design and fabrication shop, from conceptual design to construction, shipping and assembly, Boothster has all aspects of your custom tradeshow booth design down to a science.
When you get started with a Boothologist on your custom tradeshow booth design, we work with you to answer the most important questions about your booth, including establishing your tradeshow booth goals, your tradeshow schedule, and focusing on the specific type of consumer interaction that will help you maximize your tradeshow ROI.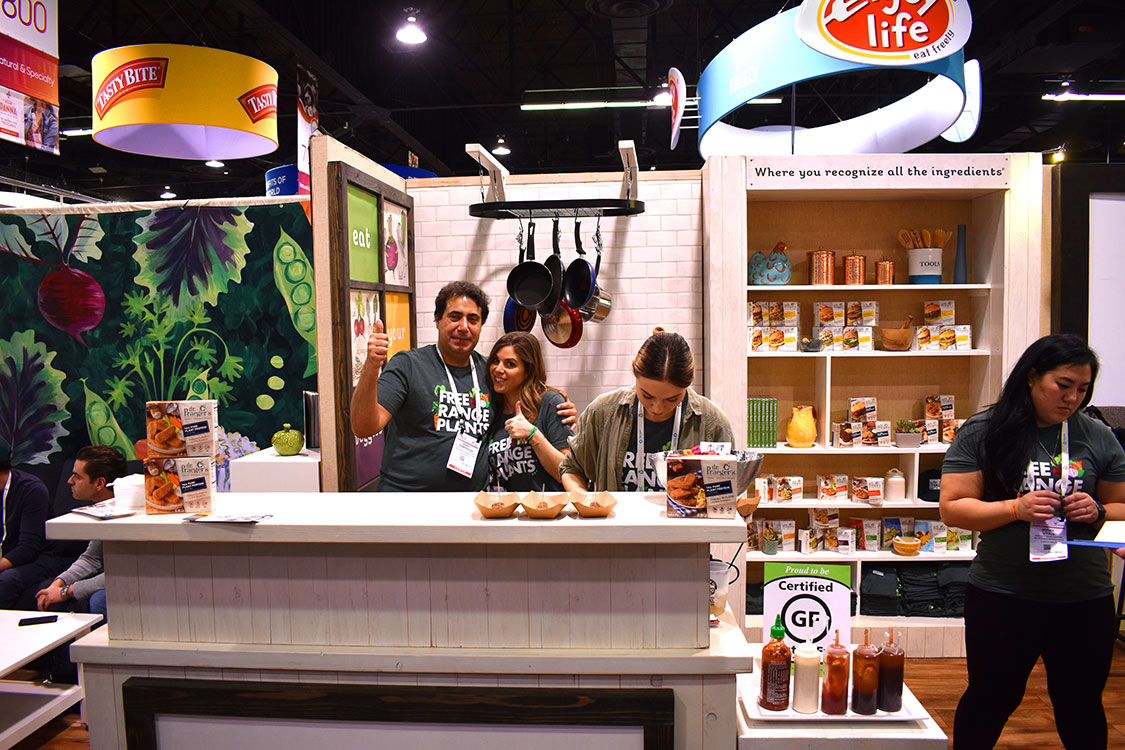 Tradeshow Booth Design
Part of #Boothology is understanding how the design and fabrication of a custom tradeshow booth affect the way people view your company, government agency or non-profit organization. Then, we use that insight to choose the type of materials that represent the message, values and business practices your brand is trying to convey!  From fully functional "kitchen" and "barista" booths designed to prepare and serve food and hot drinks, to open floor plan convention spaces designed to accommodate pets and their owners, our team of Boothologists has award winning experience in every tradeshow category.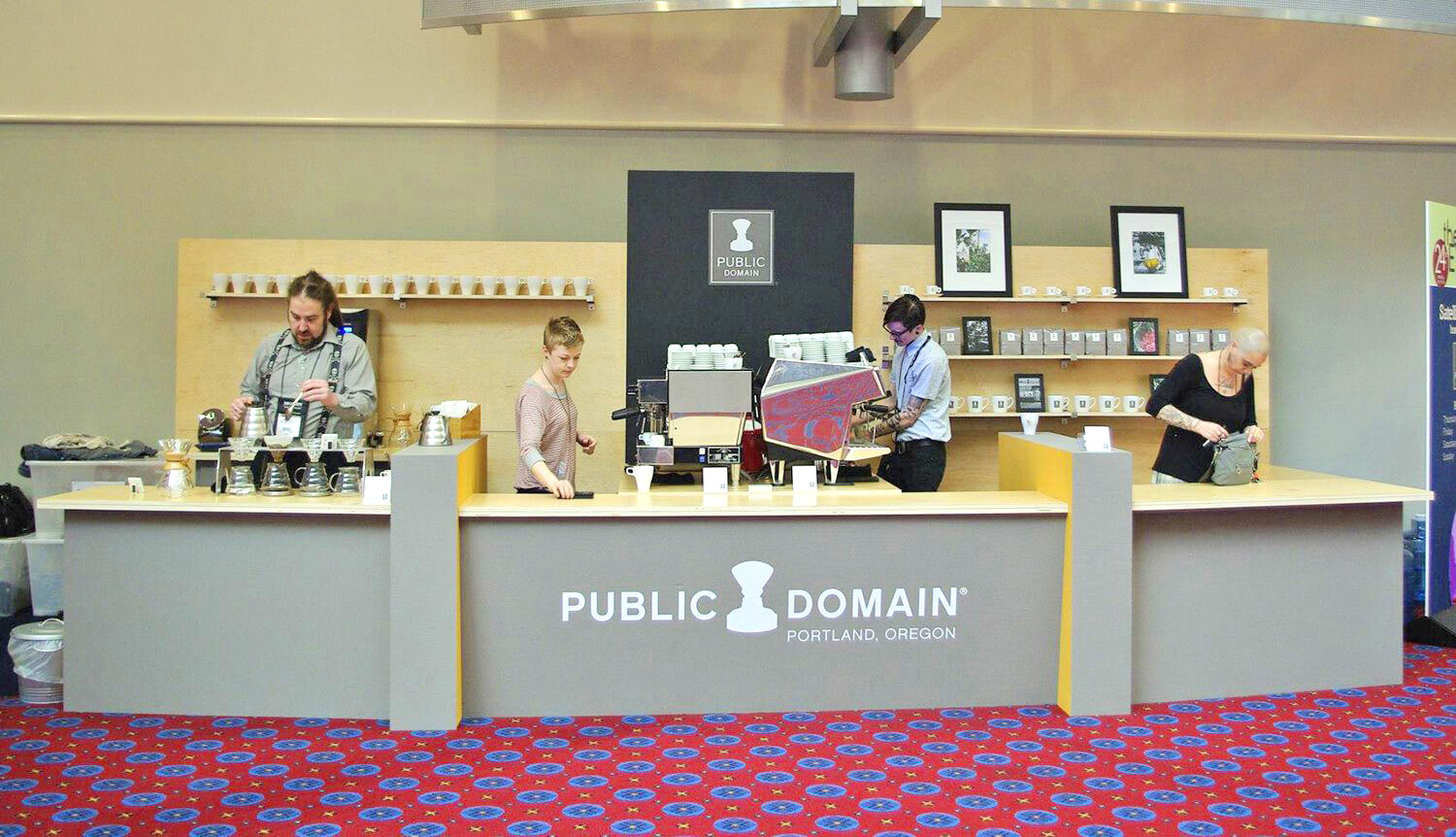 Is your goal to provide free samples of a product? Distribute information and literature? Engage with tradeshow patrons to build connections and leads? Build brand recognition? All of the above? Whatever your set of goals, Boothster's team has experience designing and building award winning, custom tradeshow booths for companies and government organizations of all sizes!
Vertical Banner Stands
Our innovative new line of 100% biodegradable vertical tradeshow banner stands are becoming the new standard of durability, recyclability and portability. The Eco-Rolla Vertical Banner and Bamboo Lite Vertical Banner Stand are perfect eco-friendly vertical banner stand solutions for all types of tradeshows, corporate events or exhibition use, including indoor point-of-purchase displays and temporary outdoor displays! 
Each tradeshow booth the Boothologist helps create is specifically designed to enable your organization to achieve it's aesthetic and marketing goals. Whether you are interested in free-standing, upright and light-weight tradeshow displays like the Eco-Rolla Vertical Banner Stand or want to talk about a full size, custom built lightweight booth design using the materials of your choice, give us a call or fill out our contact form today to learn more about how Boothster can help your company or organization prepare for the next major expo!