MJ Biz Con and Tradeshow Booth Design for the Growing Cannabis Industry
August 21 2019
Image by Matt Shirk, Simple Advertising & Internet Design
The dynamically growing cannabis industry is composed of legal cannabis cultivators and producers, consumers, independent industrial standards bodies, ancillary products and services, regulators and researchers. Until recently, the cannabis industry was restricted by regulatory restrictions throughout the 20th Century, but as more governments have legalized medical and adult use the cannabis industry has emerged as an economic powerhouse, with cannabis sales in North America reaching $6.7 billion in 2016, representing a 30% growth year-over-year. According to a report by university researcher Jon Gettman, cannabis is the United States' largest cash crop and "a pervasive and ineradicable part of the national economy". A 2015 ArcView Group report stated that it was the fastest growing industry in the United States and is expected to grow from $2 billion in 2014 to as much as $10 billion in 2019. By some estimates the cannabis industry in the United States could be worth more than $35 billion in 2020.
Image courtesy of MJBizCon
As this new market continues to grow, various industry tradeshows have sprung up such as MJ Biz Con, the Cannabis World Congress and Business Expo (CWCBE), New West and CannMed. Due to immense interest in the the cannabis industry, cannabis tradeshows offer great opportunities for cannabis entrepreneurs to present their brand, products and business to thousands of potential consumers, partners and investors!
Image courtesy of MJBizCon
Several of the largest cannabis tradeshows in the world are the Marijuana Business Conferences and Expos presented by the Marijuana Business Daily, the cannabis industry's largest daily news source. These popular cannabis industry tradeshows include the MJ BizCon INTL, the Latin America Cannabis Symposium, the European Cannabis Symposium, MJ Bix Con NEXT, the Hemp Industry Conference and the Grand Daddy of them all, the 2019 MJ Biz Con in Las Vegas from December 11 - 13.
Is your goal to build brand recognition? Provide free samples of a product? Distribute information and literature? Engage with tradeshow patrons to build connections and leads? All of the above? Whatever your set of goals, Boothster is proud to have conceptualized, designed and built custom tradeshow booths for cannabis industry exhibitors of all sizes including Lazarus Naturals, Green Mill Supercritical and Odyssey Cannabis Co. 
The custom tradeshow booth design process can be time consuming and the next cannabis industry tradeshow is quickly approaching! Companies and organizations of any size can take advantage of our unique, cool and eco-friendly display products that can ship as fast as 5 days after receiving art!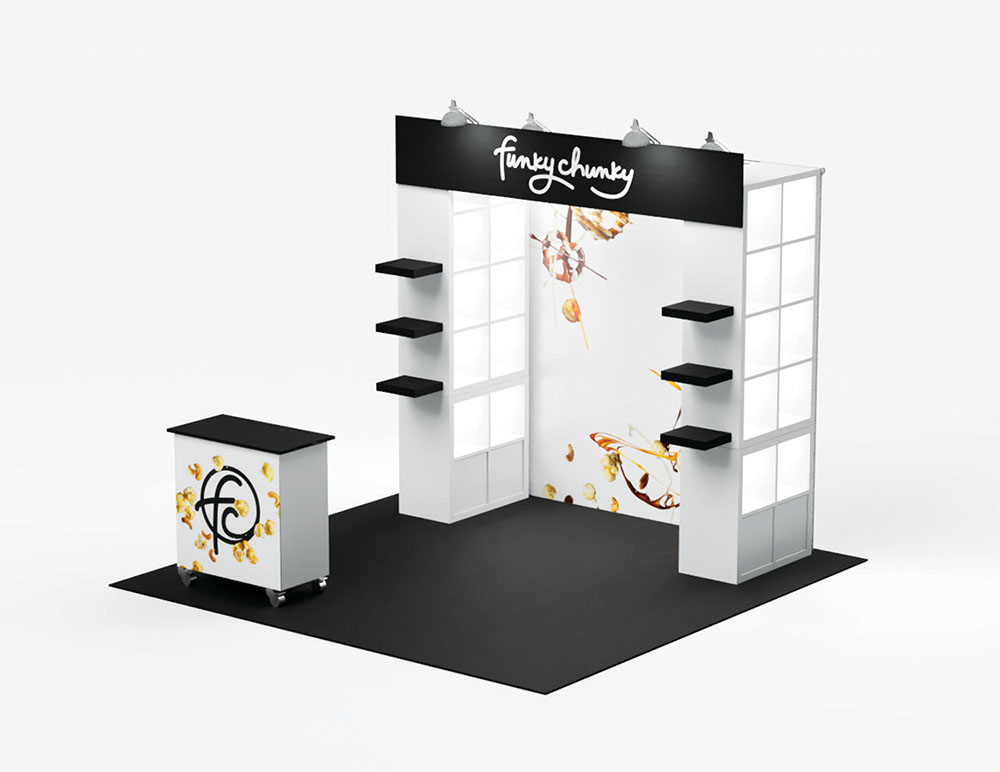 To learn more about how Boothster can help your organization with tradeshow booth design for cannabis industry tradeshows give us a call or fill out our contact form here!